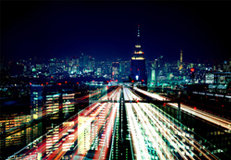 Xntuate Consulting is a leading management consulting firm focused on building human capital and creating enduring results for organizations and the industry at large. Key focus areas include :
Serving the agenda of C level executives of organizations.
And assisting in their quest for creating and nurturing value
Conceptualizing and creating knowledge platforms for seamless
interface between talent pool, industry, academia and policy makers
Nurturing an eco-system for sustainable initiatives to create an
employable, Industry-ready talent pool
Xntuate uses a partnership approach with stakeholders across the value chain in creating and nurturing value forhuman capital. Thereby helping organizations acquire the scale to compete in a global market, and build competitive advantage.
Xntuate's services rest on foundations of functional expertise and industry foresight. Backed up by a "sleeves rolled up" approach - to enable results across the entire value chain - From consulting, capability and capacity building, knowledge management initiatives to execution support.
Read more...